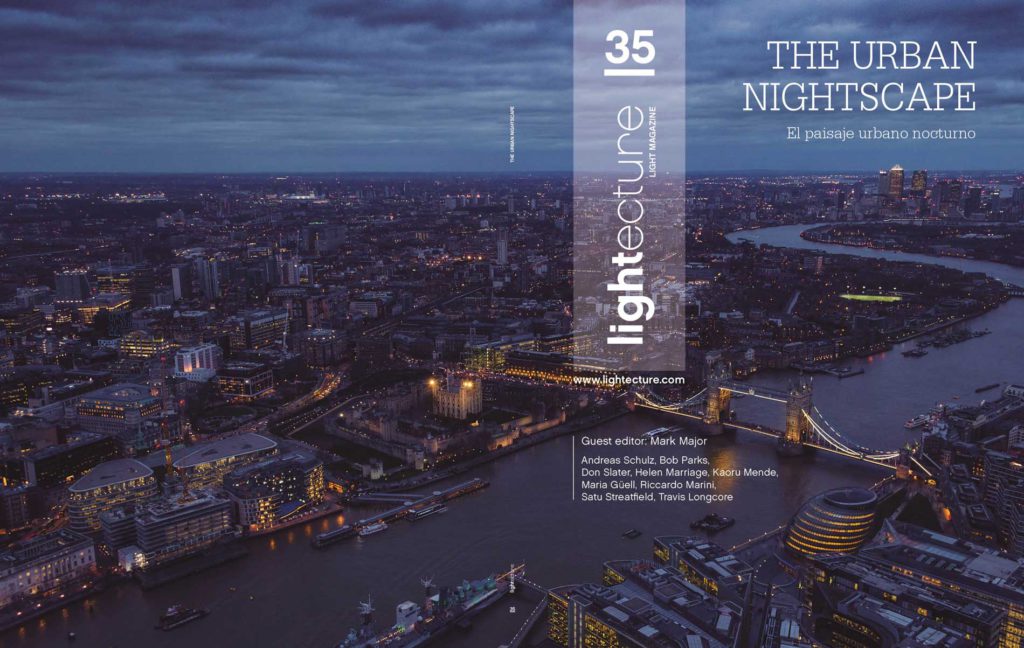 At the beginning of 2020 lightecture has published a very special edition: The Urban Nightscape, guest edited by renowned lighting designer Mark Major of Speirs+Major.
Mark Major has personally planned this edition in English and Spanish that focus on the important topic of public lighting in our cities and towns. For this, he has chosen and invited a group of thinkers, designers, urban planners, educators and environmentalists to write a series of opinion articles that inform, but, above all, inspire all those interested in urban lighting.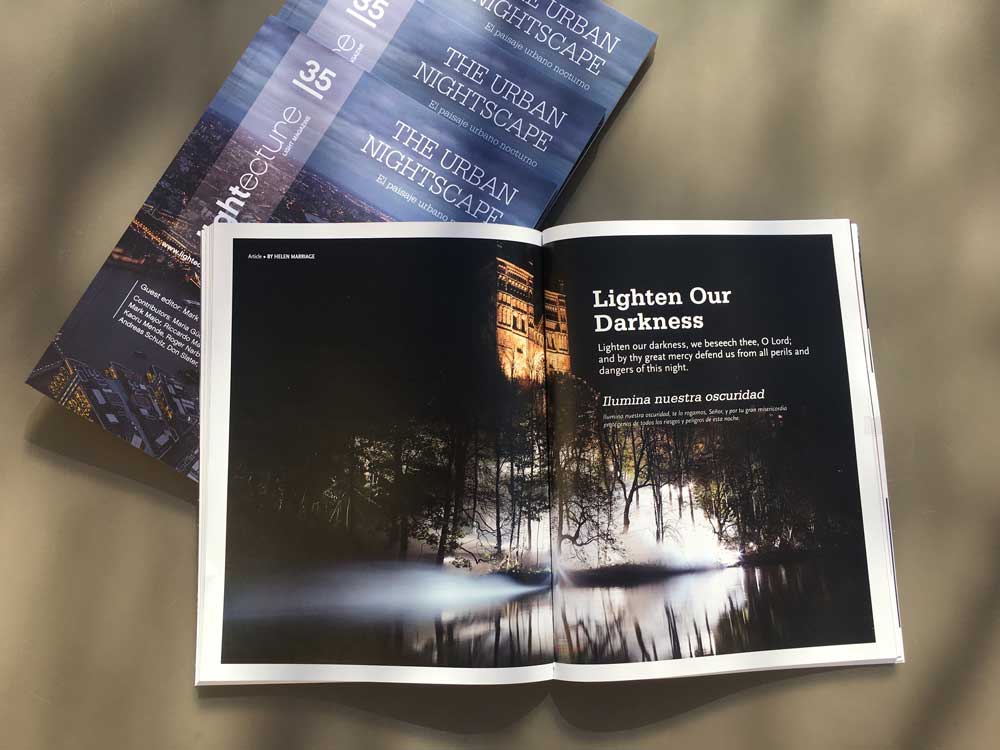 In the words of Mark Major himself: "We must raise more public awareness about the importance of light such that people demand that the illumination within the streets and open areas of the places where they work, rest and play is properly designed. In that way our cities and towns after dark will become places that are not only well considered and delightful -but also sustainable».
As well as guest editing the edition, Mark Major has contributed to enriching this edition with the Paradigm Shift essay, in addition to interviewing lighting designer Roger Narboni and writing about the virtual reality experience carried out by Speirs + Major with the project Third Age of Light.
Collaborators selected by Mark Major include lighting designers Kaoru Mende, Andreas Schultz, Roger Narboni, Satu Streatfiel and María Güell, urban planner Riccardo Marini, Executive Director of Smart Outdoor Lighting Alliance Bob Parks, professor of sociology at London School of Economics Don Slater, the founder and director of Artichoke Helen Marriage, and the associate professor at the Institute for Environment and Sustainability at the University of California Travis Longcore. An essential edition for all lighting professionals.
We appreciate the sponsorship of APDI, Delta Light, Lamp, Led Linear, light+building, Ligman, Linea Light, Louis Poulsen, Sakma, Signify, Simon, Sosen, Targetti, Thorn, Wibre and Urbidermis.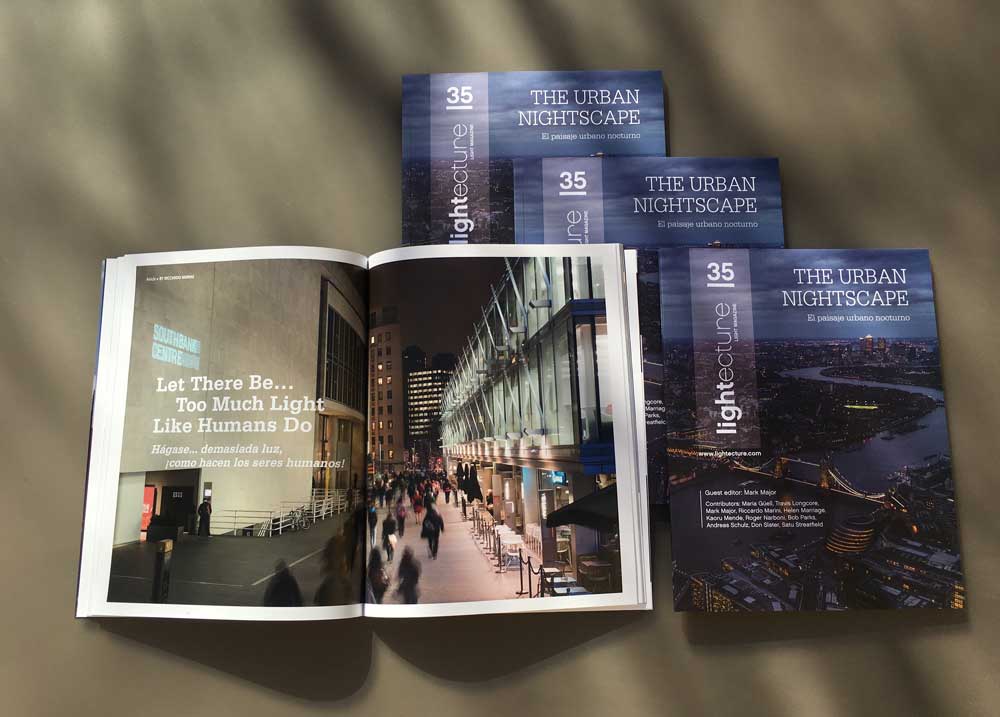 The Urban Nightscape edition of 112 pages can be read online through this link.
También te puede interesar