La ceremonia de entrega de la 34ª edición de los IALD International Lighting Design Awards se ha celebrado en el corazón de Filadelfia, en el elegante espacio Crystal Tea Room, junto al famoso City Hall.
Los Premios IALD rinden homenaje al diseño de iluminación que alcanza nuevas cotas, van más allá de lo ordinario y representa la excelencia estética y tecnológica. El acto de juzgar los trabajos es un proceso riguroso donde únicamente se aceptan  aquellos proyectos que demuestran una gran calidad en cuanto a diseño y conocimientos técnicos.
En la edición del 2017 se han premiado veintidos proyectos: un Radiance Award, cuatro Award of Excellence, catorce Awards of Merit y tres menciones.
RADIANCE AWARD
Harbin Opera House. Harbin, China
Dongning Wang
EXCELLENCE AWARD
599 Lexington Avenue Ground Floor Upgrades. New York, USA
Suzan Tillotson. Tillotson Design Associates
EXCELLENCE AWARD
Barneys New York. New York, USA
Emily Monato. Cooley Monato Studio
EXCELLENCE  AWARD
Cathédrale Notre-Dame de Strasbourg. Strasbourg, France
Jean-Yves Soetinck. L'Acte Lumière
EXCELLENCE AWARD
Hancher Auditorium, University of Iowa. Iowa City, USA
Francesca Bettridge. Cline Bettridge Bernstein Lighting Design
MERIT AWARD
225 Park Avenue South. New York, USA
Anita Jorgensen. Anita Jorgensen Lighting Design
MERIT AWARD + SUSTAINABILITY
888 Boylston. Boston, USA
Gabe Guilliams. Buro Happold
MERIT AWARD
Amanemu. Ise-Shima, Japan
Kaoru Mende. Lighting Planners Associates
MERIT AWARD
Chicago Riverwalk. Chicago, USA
Schuler Shook. Ross Barney Architects Sasaki
MERIT AWARD
Corrs Chambers Westgarth. Perth, Australia
Donn Salisbury. Electrolight
MERIT AWARD
Debenhams Oxford Street. London, England
Lee Prince. Light + Design Associates
MERIT AWARD
Elements of Byron Central Facilities. Byron Bay, Australia
Ash Dowthwaite. Tony Dowthwaite Lighting Design
MERIT AWARD
The Farm Residence. Gerroa, Australia
Donn Salisbury. Electrolight
MERIT AWARD
Gasholder Park. London, England
Mark Major. Speirs + Major
MERIT AWARD
Kunstmuseum Basel Light Frieze. Basel, Switzerland
Valentin Spiess. iart ag
MERIT AWARD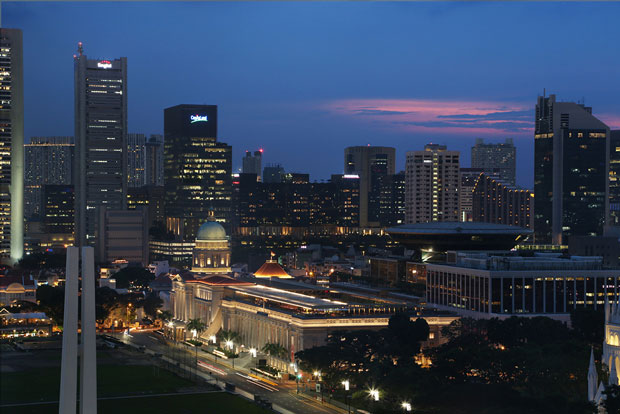 National Gallery Singapore. Singapore.
Kaoru Mende. Lighting Planners Associates
MERIT AWARD
Smithsonian African American History + Culture – Façade. Washingtong DC, USA
Hank Forrest. Fisher Marantz Stone
MERIT AWARD
USAF Academy Center for Character + Leadership Develpment. Colorado Springs, USA
Scott Matthews. Brandston Partnership
MERIT AWARD
Wintrust Financial Corporation. Chicago, USA
Jim Baney. Schuler Shook.
CITATION
1.8 de Janet Echelman. Washington DC, USA.
Jake Wayne. Arup
CITATION
Chapelle Corneille, Regional Auditorium of Normandy. Rouen, France
Anne Bureau. WONDERFULIGHT
CITATION
Park Avenue Armory Veterans Room. New York, USA
Paul Marantz. Fisher Marantz Stone
También te puede interesar
No se ha encontrado ninguno